August 6 , 7-11pm : Street Dance
August 7th , 9am - 4pm: Loon Day Art & Craft Show
Over 250 Art & Craft Exhibits, Sidewalk & Bake Sales, Raffles, Food & Refreshments in Downtown Mercer. Free Shuttle from Carow Park.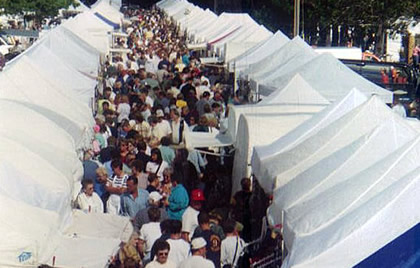 August 6th , Lakeland Cloggers
August 6th , 11am : Lakeland Barbershop Chorus
August 6th, 1:30pm : Loon Calling Contest
World Famous Loon Calling Contest. Located at the Heart of the North. Sign-up at the stage starting at 1pm.